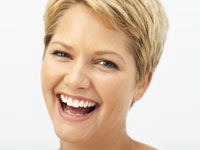 Sparkling, straight white teeth can change your life, both socially and professionally.
If you have missing, damaged, stained or broken teeth, we have lots of experience with affordable, high-quality porcelain dental veneers, tooth-colored composite fillings, natural-looking porcelain dental crowns and bridges and tooth bonding. Ask us about veneers and teeth whitening and how we can maximize your dental insurance. We also provide teeth whitening, braces and dental implants.
The results can be quick and dramatic. At Valhalla Dental Care we're ready to schedule appointments at a time that's convenient for you and we offer a range of affordable payment options to fit your budget.
You deserve a dazzling, healthy new smile. Don't wait another moment. Call us at (502) 420-2480 or complete the online form to schedule a consultation with Norton Commons cosmetic dentist Dr. Jeffrey Kessler.
If you're looking for a highly-trained cosmetic dentist in Norton Commons you've come to the right place. Dr. Kessler offers cosmetic dentistry that Norton Commons residents have come to trust for the highest quality dental care.