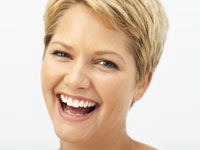 The truth is, white teeth are more than just attractive; they can actually boost your confidence and help you both professionally and socially. Getting that whiter, brighter smile is easy and affordable with Norton Commons teeth whitening dentist Jeffrey Kessler, D.M.D.
Coffee, tea, wine, cigarettes - they can all contribute to stained, discolored teeth. Unfortunately, even growing older can dim the brightness of your smile. While many over-the-counter bleaching products promise to whiten teeth, they can't match the results that Dr. Jeffrey Kessler can deliver. Professional teeth whitening at Valhalla Dental Care effectively treats discolored and aging teeth through proven techniques.
Why wait another moment to meet a quality Norton Commons teeth whitening dentist? Call Valhalla Dental Care at (502) 420-2480 or complete our simple online form to schedule a consultation with Dr. Jeffrey Kessler. We're dedicated to providing you with affordable, top-quality dental care.