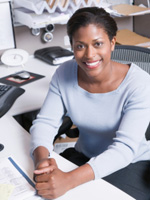 Our goal is to maximize your insurance benefits and make any remaining balance easily affordable. If you have any questions regarding your insurance benefits, please don't hesitate to call our office at (855) 803-1527 to review your concerns.
Our fees are based on the quality of the materials we use and our experience in performing your needed treatment.
Most Dental Insurance Plans today are simply a benefit and are very different from traditional Medical Insurance. When we recommend treatment, it is ALWAYS based upon the needs of the patient to become healthy and not dependent on what insurance covers. We are understanding in this regard and offer multiple ways to make it easier to afford the best dental care possible. We accept Cash, Checks, and Visa and MasterCard in our office. We offer other options for when more extensive dental treatments are needed including Substantial Pre-Payment Discounts, Pay-As-You-Go, In-House Financing for Short Term, and CareCredit Financing for Longer Terms. If you would like to review these financial arrangement options with one of our team members in advance of treatment, please call (855) 803-1527.